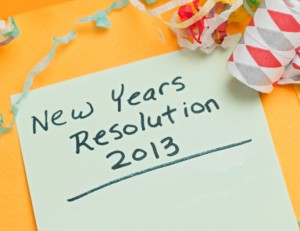 This year, thousands of people received a new tablet, smart phone or eBook reader as their holiday gift.  And, with these new gifts, they've been able to download fun apps to keep track of all their New Years Resolutions!
We can help with your New Years Resolutions, especially if one of them is a 2013 reading list! In Westchester, your public libraries have all the E content you need for your new device. Click on to WestchesterLibraries and choose Catalog to search for books that you want to read, or other great digital content such as movies and video games.
The library card is really a gift that keeps on giving, and will definitely keep you on track to accomplishing your year-long goals!