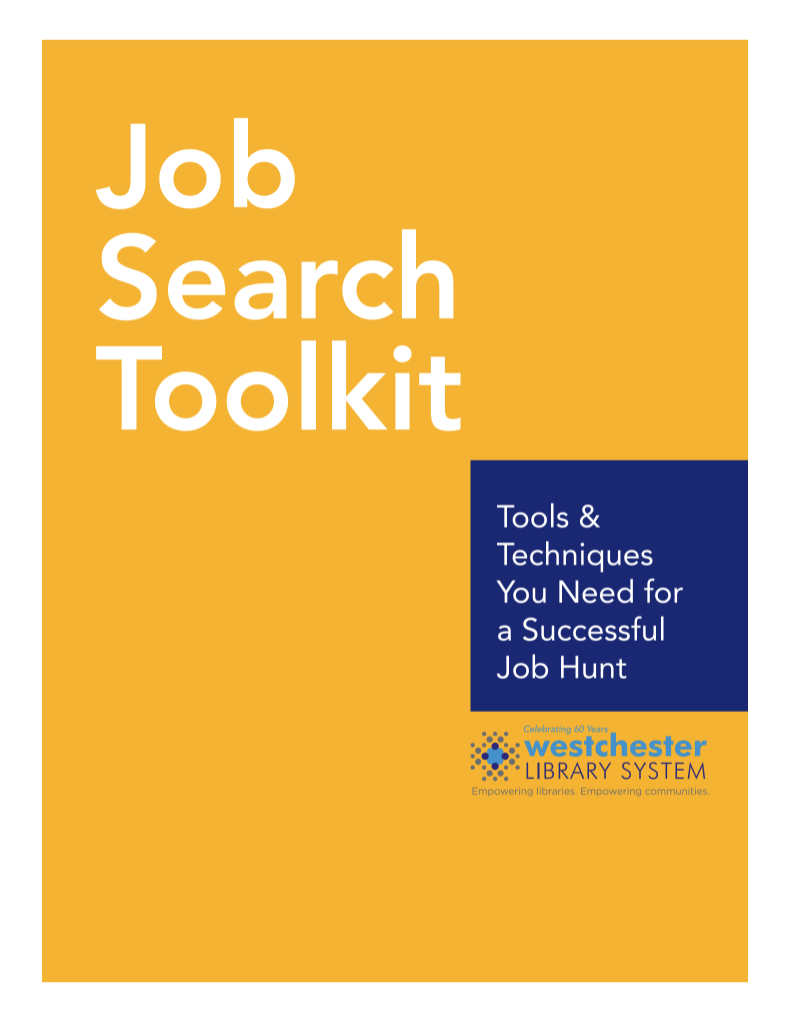 The one year anniversary of the pandemic is another reminder of the economic toll of disruption in our communities. In December 2020 unemployment was almost double the rate from one year earlier. Whether unemployed, under employed or seeking a better opportunity, job seekers may be discouraged by the news. The just published 3rd edition of the Job Search Toolkit provides clear guidance and actionable steps for every step of the job search process.
The Toolkit is available now for free download at WLS' adult learning portal FirstFind.org.  The Toolkit covers all of the following:
PART 1: Are You Work Ready?
Chapter 1: Are You Work-Ready?
Chapter 2: Does Your Social Media Make You Look Ready to Work?
Chapter 3: Are You Volunteering to Gain Experience and More?
Chapter 4: Where Do You Find Training Programs and Help from the Government for Your Job Search and Career?
Part 2: You Are Ready to Launch a Job Search; What Steps Do You Take?
Chapter 5: Do I Need a Resume and a Cover Letter?
Chapter 6: How Do You Use Networking to Find Jobs?
Chapter 7: How Do You Respond to Job Postings, Signs and Reach Out to Potential Employers?
Chapter 8: Where's the Best Place to Go on the Internet to Find Jobs?
Chapter 9: How Do You Complete Online Job Applications?
Part 3: You Have an Interview Scheduled: How Do You Get Ready?
Chapter 10: How Do You Make the Best Impression in an Interview?
Chapter 11: What Questions Do Interviewers Ask During a Job Interview and How Do You Prepare for Them?
Chapter 12: After an Interview: Next Steps
You'll see video highlights for each section of the Toolkit and links to additional resources and services. Two to note:
You can get a quick turnaround (12-hour) review of any cover letter or resume you prepare.
You can connect one-to-one with a job search coach; the coach can discuss your goals, search strategy, and can practice with you for the interview.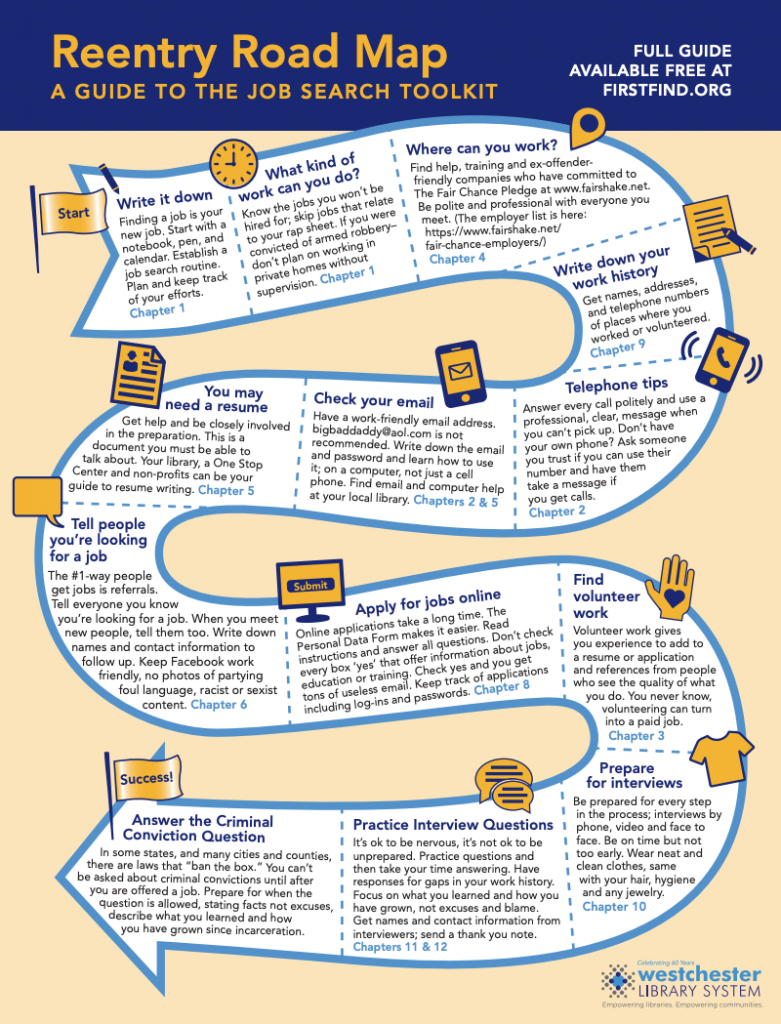 Not everyone is starting from the same point. You'll also find roadmaps for different audiences. These include
First Time Job Seekers
Your Career at 50+
Returning to the Workforce
Reentry after Incarceration
News: The Toolkit will be available in Spanish soon!
WLS has an ongoing commitment to helping county residents meet their educational goals, find jobs, and navigate their careers.  Learn more by going to FirstFind.org.