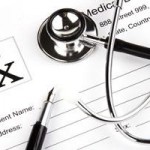 1. PLANS, RATES AND MORE.  Health insurance plans sold in the NY State Health Insurance Marketplace are known as Qualified Health Plans (QHPs). Initial information on plans, rates, and updated information on how to enroll is available at www.nystateofhealth.ny.gov.  Starting October 1, you can enroll for coverage that begins January 1, 2014.
2. PLAN COVERAGE.  QHPs offered in the Marketplace will be available in four tiers (platinum, gold, silver and bronze).  Plans will offer comprehensive medical services.  Preventive services will be offered at no cost to the consumer.
3. ENROLLMENT.  Enroll in-person, online, or by phone.
In-Person.
Set up an appointment to enroll with the assistance of a Navigator.  This service is free and available throughout the county.  Call one of the groups below to make an appointment and ask about any documents that are needed to help the process.  While some groups may target specific audiences in their outreach, they are available to serve all consumers. 
 a)    Westchester County Department of Health – Call the Navigator Information Line at (914) 813- 5192 or hnav@westchestergov.com.
b)    Westchester Disabilities on the Move – Call (914) 968-4717 ext. 23 or 25
c)    Young Invincibles – Call (914) 979-1747 or (914) 458-2294.
d)    Business Council of Westchester – Call (914) 948-2110 ext. 311 to make an appointment.
Additionally, clients of selected local health centers can receive assistance in enrollment. Centers include: The Open Door, Hudson River Health Care, and Mount Vernon Neighborhood Health Center.
Online.
Use the information and tools available at the NYS web site after October 1.
By Phone.
The NY State information and enrollment hotline is (855) 355-5777. Hours are Monday through Friday 8am to 8pm, Saturday 9am to 1pm.
4. IMMIGRANTS.  Immigrants can participate in the marketplace. More information is available at the New York State website available at www.nystateofhealth.ny.gov.
5. FINANCIAL ASSISTANCE.  Those earning less than $45,960 as an individual, or $94,200 for a family of 4, may be eligible for financial assistance that will make coverage more affordable. Assistance such as tax credits will not be available to those on Medicare or Medicaid.
6. SENIORS.  Anyone approaching 65 should enroll in Medicare as soon as eligible, which will cost the individual less than a marketplace plan. For assistance in selecting among Medicare plans, contact the Senior Benefit Information Center Helpline at (914) 231-3260.
LIBRARY SUPPORT AND ADDITIONAL RESOURCES
LIBRARY SUPPORT:
Navigators will be meeting with consumers by appointment at several public libraries.  Limited walk-in service will be provided as schedules permit. Library locations confirmed so far include:
Mount Kisco Public Library – Tuesdays, 11am-6pm and Saturdays, 10am-4pm
New Rochelle Public Library – Tuesdays, 10am to 12pm
Ossining Public Library – Fridays, 10am to 1pm
Somers Library– Saturdays, 12pm-5pm
Yonkers Riverfront Library – Thursdays 9am-12pm, Fridays, 1pm-3pm
Yonkers Grinton I. Will Library – Thursday 3pm-6pm 1st and 3rd Saturdays of each month, 11am-3pm
ADDITIONAL RESOURCES:
CMS Marketplace website – http://marketplace.cms.gov Their information line is available 24/7 at (800) 318-2596)
Federal Government Health Reform website –http://www.healthcare.gov.
This document was prepared for the Westchester Library System and its patrons.
Updates are available at wikis.westchesterlibraries.org/sbic
Questions?  Contact elena@wlsmail.org
September 30, 2013