Did you know that the Westchester Library System (WLS) is divided into 15 Districts?  These Districts were created at its origin in 1959 and based on population.  Cities within Westchester have their own district:
White Plains-District XI
Peekskill-District XII
Mount Vernon-District XIII
New Rochelle-District XIV
Yonkers-District XV
The remaining districts were basically made up of 2 towns each (which includes their villages) with a few exceptions over the years:
Towns of Cortlandt & Yorktown-District I
Towns of Ossining & Tarrytown-District II
Towns of Bedford, Mount Kisco & New Castle-District III
Towns of Lewisboro, North Salem & Somers-District IV
Towns of North Castle, Mount Pleasant & Pound Ridge-District V
Town of Greenburgh-District VI
Town of Harrison & Purchase-District VII
Town of Mamaroneck & Scarsdale-District VIII
Town of Eastchester & Pelham-District IX
City & Town of Rye-District X
The WLS Board has one representative per District for a 5-year term, and 3 trustee slots expire each year. Each trustee can serve up to 2 full terms.
WLS is happy to introduce Andrea Zuckerman Bober of Rye Brook as the District X representative covering Port Chester, Rye Brook, Rye City and Rye Town (Port Chester and Rye Brook are villages in the Town of Rye) and Wes Iwanski of Harrison as the District VII representative covering Harrison and Purchase. Mr. Iwanski's 5-year term began on January 1st and will expire December 31, 2024. Ms. Bober is filling a vacancy for District X, and her term began with her appointment at the January 28th WLS Board Meeting and will expire December 31, 2020.
Andrea Zuckerman Bober is a Financial Services and Payments Executive with extensive product development, product management, and risk management experience. She currently works with Citibank's U.S. Branded Cards Marketing Control team in New York and manages the internal controls on behalf of key marketing teams. Prior to working at Citibank, Ms. Bober worked at Mastercard in Purchase, NY, where she was a Vice President of the U.S. Consumer Credit and Debit Product Development/Management teams. While there, her focus was on creating and launching new credit and debit products as well as developing a servicing strategy for a new platform which supported a multi-million dollar, high net worth credit card. Ms. Bober earned her MBA in Finance at Columbia Business School, and holds a BSE from the Wharton School at the University of Pennsylvania. Ms. Bober is also the Vice President of the Friends of the Port Chester-Rye Brook Public Library where she both manages the development and ongoing maintenance of a platform that accepts donor credit card payments and supports fundraising activities.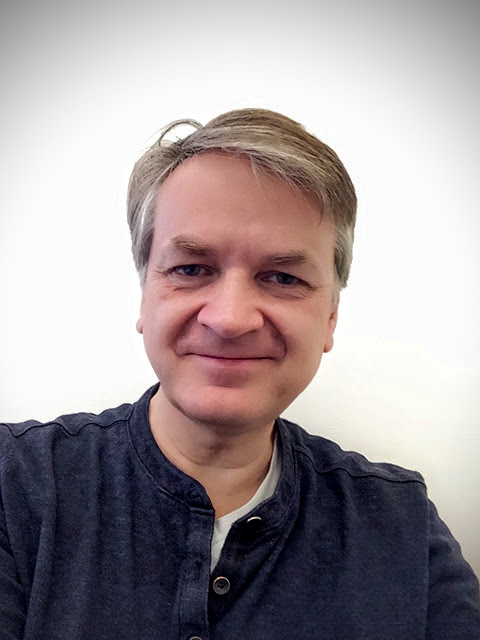 With over 15 years of proven leadership, team-building and supervisory experience in the Information Technology (IT) field, Wes Iwanski is currently the Vice President of Technology at Downtown Travel in New York, where he defines and establishes the technology vision and solutions for this growing organization. While at Priceline.com in Norwalk, CT, as the Director of Database Administration for 15 years, Mr. Iwanski built and managed a team responsible for all Priceline.com databases and database-related technologies. His efforts saved significant dollars over the years and secured compliance with Sarbanes-Oxley and Payment Card Industry (PCI) standards. Mr. Iwanski graduated from Control Data Institute and SUNY Stony Brook.
"We are pleased to have these extremely talented individuals with a great depth of knowledge and experience in their field join our Board and look forward to their unique contributions and fresh perspectives," said Terry Kirchner, WLS Executive Director.
In addition, the following two trustees were re-elected to a second term:
Joseph J. Puglia representing District XV (Yonkers) is an active member of his Colonial Heights community and served 46 years in education, having served in both the private and public sector as a teacher, assistant principal, and principal—with his most recent position as Principal in Port Chester.
Denise Matthews Serra representing District XI (White Plains) is a Certified Pension Consultant and currently works with Mutual America Life Insurance Company in New York. She volunteers for various professional and non-profit organizations—including terms as a Past President of the White Plains Public Library Board, past Co-President of the White Plains High School, and a Girl Scouts Troop Co-Leader.
The following officers were elected for 2020: Susan Morduch of Ardsley as President; Karen Zevin of Croton as Vice-President; Bernie Seiler of Mount Kisco as Secretary; and Edris Scherer of North Salem will continue as Treasurer.
Click here to find your district's representative.