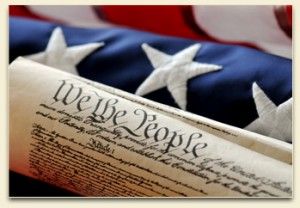 Chances are if you haven't voted recently, you may not be able to answer this question so quickly.  In addition, legislative districts are subject to change based on the decennial census.  With the 2010 Census, the U.S. Congressional Districts as well as the New York State (NYS) Senate and Assembly Districts were re-defined—based on population.
There's an excellent explanation about the NYS legislature and its origins on the NYS Assembly's Kids' Page.
Below are a few of the changes effective 1/1/2013 from the 2010 Census re-districting:
ASSEMBLY:
Part of White Plains was in District 88 but now all of White Plains is in District 93
All of New Rochelle is now in District 88; part is no longer in District 91
District 92 – no changes
North Salem moved from District 99 and is now in District 93
District 99 is now District #94 and no longer includes North Salem, which moved to District 93
District 87 remains the same but is now District #89
District 93 remains the same but is now District #90
District 90 remains the same but is now District #95
SENATE:
Mount Pleasant & Branch moved from District 35 to District 40
New Rochelle Main Library moved from District 37 to District 35
Scarsdale & White Plains moved from District 37 to District 35
District 36 – no changes
Briarcliff Manor & Ossining moved from District 37 to District 38
Chappaqua moved from District 37 to District 40
Bedford Hills, Bedford Village & Katonah moved from District 40 to District 37
Bronxville, Eastchester, Tuckahoe, parts of Yonkers moved from District 34 to District 37
If this is all too confusing, there is a great website that compares the old districts and the new districts; and you can enter your street address and quickly find out your district number.
As a government "of the people, by the people and for the people" [Gettysburg Address], it's important to know who represents you.  If you don't, find out today!