WLS Holiday Gift Guide
The holiday season is upon us, and that means presents! Some people have the easiest time coming up with great gifts for family and friends. While other people need some help finding the perfect present.
This year, our staff decided to put together a 10 day holiday gift guide. Each gift idea truly represents the personality of our staff members!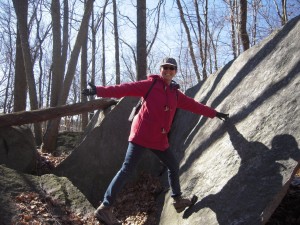 "This year, at least two friends are going to score an Empire Pass, which gives a carload of friends, family, and pets free access to county parks all year long.  Westchester has hundreds, no, thousands of trails that take your breath away – because they are either energetic and/or absolutely beautiful.  Maybe I'll add in a copy of 50 Hikes in the Lower Hudson Valley: Hikes and Walks from Westchester County to Albany, and my favorite thermos so they don't forget about winter hikes – and really, what better time for hot chocolate?"
– Elena Falcone, Director, Office of Community Connections