Since 1987, Library Card Sign-up Month has been held each September to mark the beginning of the school year. During the month, the American Library Association and libraries unite in a national effort to ensure every child signs-up for their own library card.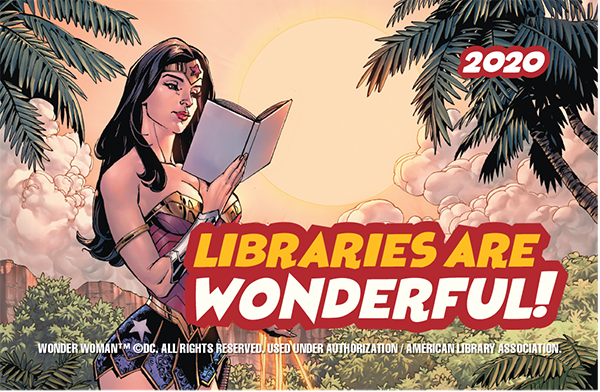 Throughout the school year, public librarians and library staff will assist parents and caregivers with saving hundreds of dollars on educational resources and services for students. From free access to STEAM programs/activities, educational apps, in-person and virtual homework help, technology workshops to the expertise of librarians, a library card is one of the most cost effective back to school supplies available.
How much money can you save?  Visit the Library Value Calculator to total your savings.

Library Fun Facts
There are more public libraries than Starbucks in the U.S. –a total of 16,568, including branches. Nearly 100% of public libraries provide Wi-Fi and have no-fee access to computers.
In 2016, there were 1.4 billion in-person visits to public libraries across the U.S., the equivalent of about 4 million visits each day. That's 2,664 per minute.
There were 113 million attendees at public library programs in 2016, more than all Major League Baseball, National Football League, and NBA games combined. That's 16.5 million more than in 2013.
If you don't have a library card and live in Westchester County, stop by your local library and sign up!