Plan to attend the Multi-language Book Fair on Thursday, April 3rd!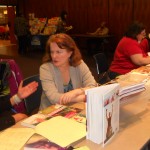 This free event, sponsored by the Westchester Library System, will take place at the White Plains Public Library, 100 Martine Avenue, White Plains from 11:00 am to 4:00 pm. No registration is necessary.
The Fair will showcase materials in Spanish, Arabic, Chinese, French, Hindi and Japanese. Peruse and purchase adult and children's titles of fiction, non-fiction, audiobooks and DVDs as well as electronic material. Remember, a personal contact with a book distributor will provide direct access to acquiring material in a specific focus, subject genre, or format to better reflect your multi-language community.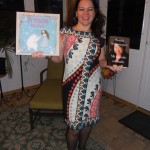 Other activities include local food tasting; song, poetry and dance; and free raffles. Be sure to sample the multicultural cuisine from the countries represented! Food provides a wonderful way to introduce and share culture.
Parking is available in the parking garage underneath the library. The fee is $1 per hour and may be paid at the pay stations in the garage or the library lobby.
For more information, call or email Nancy Coradin, 914-231-3259; ncoradin@wlsmail.org
A special thank you to our sponsors: