Back to School: Pandemic Edition – Part 1 of 3 – For all ages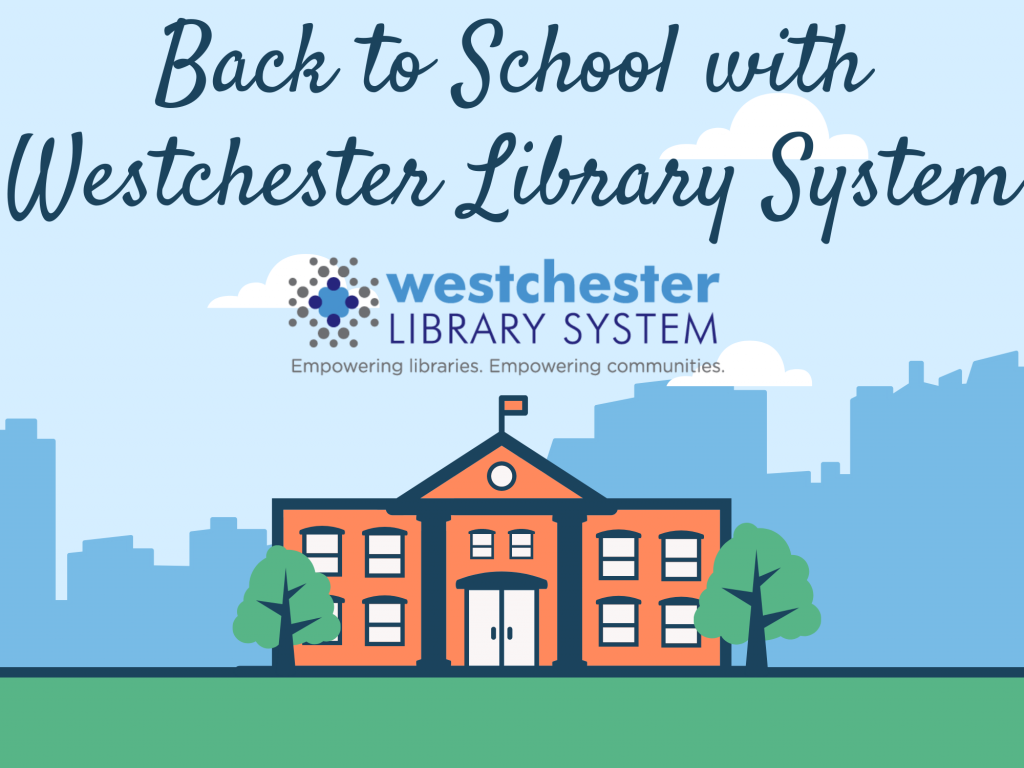 Westchester Library System has everything students need to stay engaged with learning and have a great school year -whether they are entering kindergarten, starting their senior year of high school, or adult learning.
As you plan for a back-to-school time like no other, here are a few resources that can help navigate the days ahead. These resources have something for students of all ages.  EVERY resource listed here can be found on FirstFind.org.  EVERY resource is FREE.
Tutor.com/westchester – Don't get stuck!  Tap into LIVE tutoring in English or Spanish, every day from 9am-10pm, using live text or voice chat.  This individualized homework help covers topics and skills that range from elementary grades to graduate school.  You can work on a specific math problem or send in an essay for review.  You can even send in a resume or cover letter.  Use your library card to access.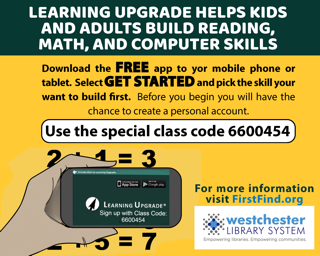 Learning Upgrade – A game-like mobile learning application that teaches basic reading (from K-12) and math (from core concepts to algebra).  Take a placement test or start at a specific level.  60 short lessons at keach level include music and animations that will make the learning very different from any textbook experience.  Make your free account using the Westchester Library System class code: 6600454
Learning Express – Practice tests are a great way to study and prepare.  Take the "timed" test or use "learner mode" to see the answers (and explanations) as you go.  Make an account to save your progress.  No library card required to make an account, but you have to enter from our link.  Includes tutorials for elementary, middle, and high school reading and math.
Not sure how to use these tools?  Use the ASK US button to request some assistance.